Customer is The King

We strongly believe that the customer for us is the king. Its our strength to partner with the customer and cater to your requirements. Our forte in IT will help us provide you with the best solutions and allow you to focus on your core business. Your satisfaction is of utmostpriority for us.
Cost

Our company can offer a big cost advantage as compared to the big giants and deliver work at the same quality. We are operating on CMM Level 3 and shall shortly operate on level 5. More over we extend our support and help out for the initial project phases where it would cost you money having a consultant.
Support and Solutions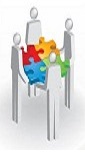 Virgosys is there to support you whether it be the presale activity or bidding on a big software Project. Likewise we extend our support to tackle any issues arising from post implementation. Our company provides the best of breed solutions and the technologically most advanced.We believe in keeping abreast with the latest technologies so that we can deliver world-class cutting edge software solutions for your business to prosper. We are your long-term partners.
Quality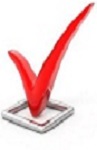 Quality is the foremost for us when it comes to delivering bespoke solution or a software product is an advantage of our company. We are currently operating at CMM level 3 and hope to attain level 5 in the coming few months time. Our company constantly strive to achieve higher levels of efficiency and quality. We improve our processes to changing requirements of the industry is an added advantage. We have instituted processes that enable transition to new technologies and enable continuous process improvement.
Employees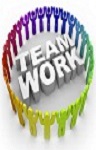 Our employees form our key strengths in delivering the best of breed solutions. We value them and train them to meet the growing demands and make them smart workers.We love challenges and welcome them.As much as we value our employees we also value our processes so that it's not a company which is person dependent but process dependent. We provide them the technology and ambience to deliver you the best software solutions.